Fees and Support for procedure fees
IHK FOSA is not financed by taxes, and has to cover its costs by charging fees. These are determined in accordance with IHK FOSA's approved schedule of fees.
Applicants generally finance the incurring fees for a recognition procedure themselves. The fees for an application range from €100 to €600. The actual amount of the fees will depend on the amount of work involved in the procedure, which can vary significantly depending on the profession and country.
Applicants must also pay the costs of translations and color copies. Applicants will incur further costs if a qualification analysis (under §14 of the Professional Qualification Assessment Act (BQFG)) is required during the procedure, because proof of a qualification is missing.
Support for procedure fees
In case there are difficulties in financing a recognition procedure, there are different ways to receive financial support for skilled workers living in Germany. Please contact the respective funding authority before submitting your application.
Recognition grant from the Federal Ministry of Education and Research

The recognition grant is an instrument for funding people with foreign professional and vocational qualifications and low financial capability, especially if they have no access to other sources of funding. It is for a maximum of €600 and does not have to be repaid. An application for the recognition grant should be submitted to IHK FOSA before submitting the application for recognition. Applications for funding the costs of the recognition procedure may in principle be submitted until 30.06.2023. The project is funded by the Federal Ministry of Education and Research.
Further information is available at www.anerkennungszuschuss.de.
The City of Hamburg's grant programme

The City of Hamburg has a grant programme which supports people with foreign professional and vocational qualifications.
The programme includes a monthly grant to finance living expenses incurred during adaptation measures and to cover administration fees, translation costs, and course and examination fees. This support is available to persons whose first place of residence is registered in Hamburg, if neither the Employment Agency nor the Job Centre will cover their costs. It is not available to persons who earn income (of their own or through their spouses) exceeding a certain limit.
Information on how to apply and the current regulation is available at https://www.ifbhh.de/studium/anerkennung-abschluesse/
Employment Agencies and Job Centres

Integration and placement specialists at Employment Agencies and Job Centres can make use of measures for promoting integration into work (e.g. a placement budget, an integration subsidy, or support for further vocational training) and thereby provide financial support for recognition procedures. This will, if necessary, cover the costs of translations and certifications and fees for recognition procedures. For details, please contact the Employment Agency or Job Centre where you live.
Please contact the Employment Agency or Job Centre before you apply for funding to cover any costs.
International Placement Service of the Federal Employment Agency

The International Placement Service of the Federal Employment Agency provides free advice on EU mobility programmes.
The Your first EURES Job and Reactivate programmes offer grants for:
travel expenses for the job interview
relocation costs
language courses
recognition costs, e.g.

certified copies
translations
administrative procedures
adaptation courses
aptitude tests
Funding is available to EU nationals who are legally resident within the EU and wish to take up employment, training or work experience in another EU country, Iceland or Norway.
Contact
International Placement Service
Virtual Welcome Center
Tel: (0049) 228 713 1313
Email: zav@arbeitsagentur.de
Your first EURES Job Flyer Englisch
Reactivate
Link to the EURES European job mobility portal
Special fund for qualification analyses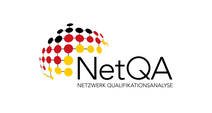 The special fund for qualifications analyses serves as a funding instrument for applicants who cannot bear the costs of the qualifications analysis. Funding is possible in case the regular labor administration (SGB) instruments do not work. The purpose of this funding is to ensure that those seeking recognition in the recognition process with the help of §14 BQFG can prove their professional ability through a qualification analysis and do not have to refrain from using this option for cost reasons. If you are interested, please contact us. Further information can be found in the adjacent flyer of the NetQA project.
Informationen zur Berufsanerkennung mit Qualifikationsanalysen